Teeth Whitening
Heard of Teeth Whitening?

Smile with confidence
Teeth are stained due to a variety of reasons like drinking tea, coffee and tobacco use.
Dr. Sundaram here at Greenway Smiles at Ashburn uses Zoom In Office Teeth Whitening system to help lift off years of stain and restore it back to a natural brighter smile.
How is it done?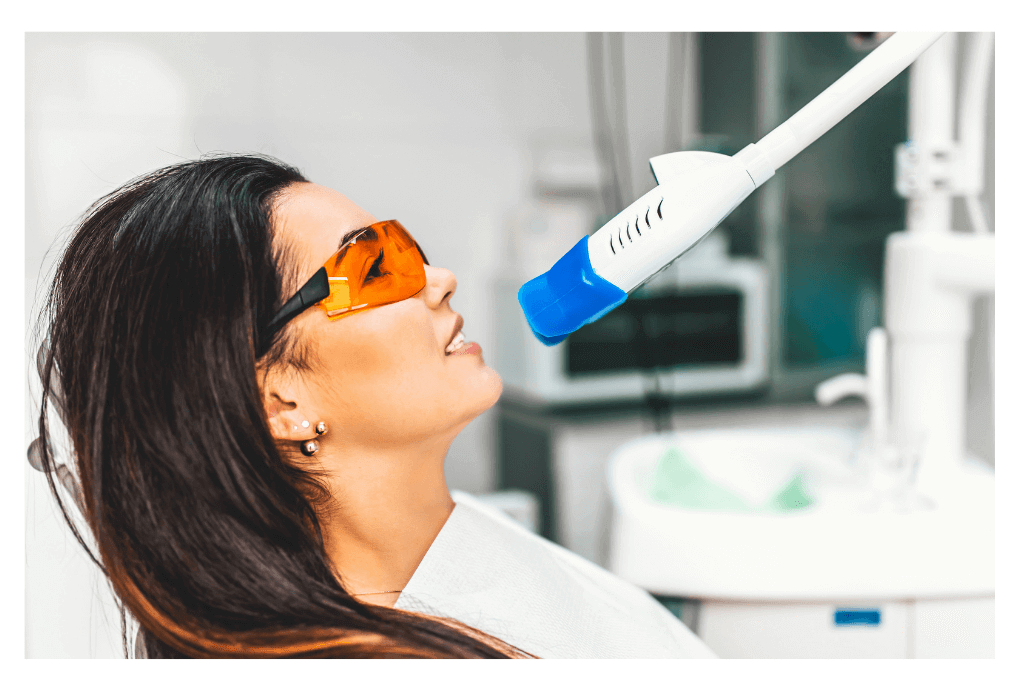 The teeth and gums are protected first and the Zoom Teeth Whitening professional product is applied to the teeth to be whitened.
The whole procedure takes up to 1 hour.
The gels gets washed off after an hour and is rinsed off by the dental assistant.
After care
Avoid drinking tea or coffee or taking foods such as ketchup that can stain your teeth for 24 hours after teeth whitening Rinse frequently and brush in the event if you do take foods that are likely to stain your teeth
Why choose In office Teeth
Whitening?
The maximum strength of Teeth Whitening can be used safely only in a dental office Zoom In office Teeth Whitening provides teeth
whitening up to 8 shades lighter. This is how we defer from the cheap competitors
Will | feel sensitive?
We use quality product like zoom which causes little to no sensitivity.
How long will the whitening results last?
That is a great question. Since drinking tea and coffee and food does stain your teeth, Dr Sundaram suggests using a custom take home teeth whitening
once a week for 30 minutes to refresh your smile
Testimonial
Contact Form