The Amazing And Caring Team At Greenway Smiles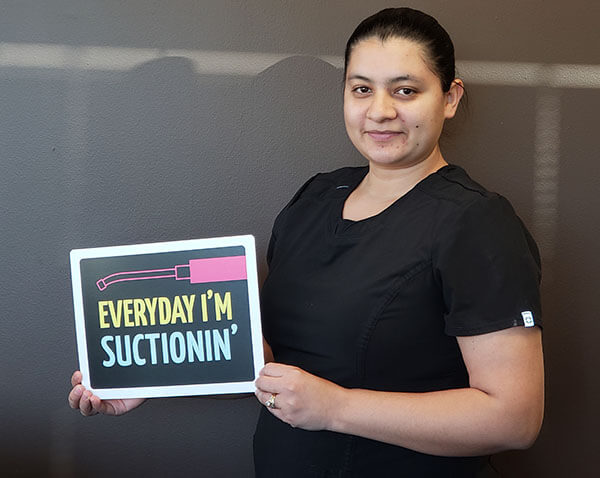 Jeydi Funes
Dental Assistant
Being a dental assistant has been my passion as I love helping people stay healthy. I am a mother of three beautiful girls and I enjoy spending my time with my family. We go to church almost every day. I moved to United States when I was 14 years old and decided to study to become a dental assistant because of the opportunity to help others. I love working here at Greenway Smiles.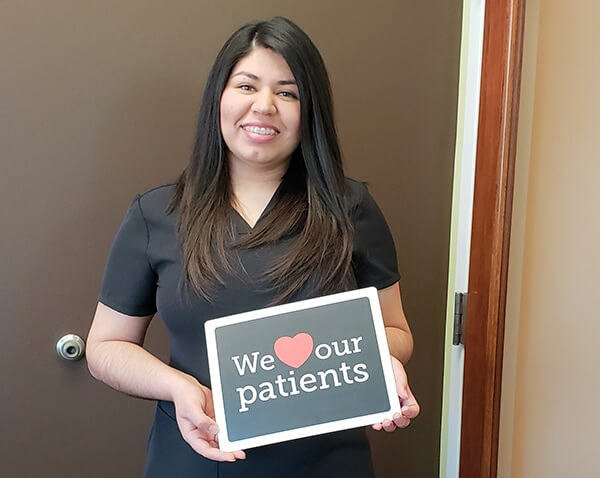 Jacqueline Perez
Dental Assistant / Scheduling Coordinator
Jacqueline has been working as a dental assistant since September 2016. She likes to spend her free time with her husband, watching cartoons and anime, read, travel to different places and meet new people. She became a dental assistant because she was afraid of the "Dentist" like many people. After spending time in school and beginning to work with Dr. Sundaram she's says that she's not afraid anymore. She's learned the importance of proper dental hygiene. She's now able to help other people understand and not feel scared like she used to. She loves being a dental assistant at Greenway Smiles.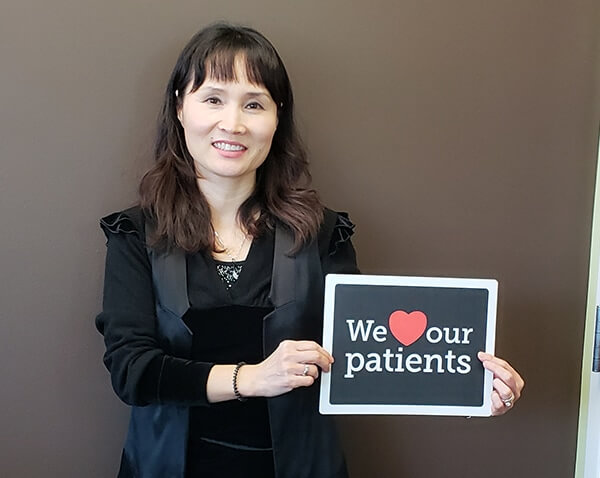 Michelle
Manager / Front Office Receptionist
Michelle has been working in the dental field for more than five years. Since January 2017 she's been at Greenway Smiles working as the front desk manager. Prior to working in the dental industry Michelle worked for the government in the Air Force helping in the medical field. She is happily married with two gorgeous boys. Both of which are attending college. On her off time Michelle enjoys taking walks with her husband, cooking, reading educational books, exercising, hiking, dancing and a bit of Zumba. More than anything she loves working at Greenway Smiles because of the relationships that she has built with her coworkers and patients.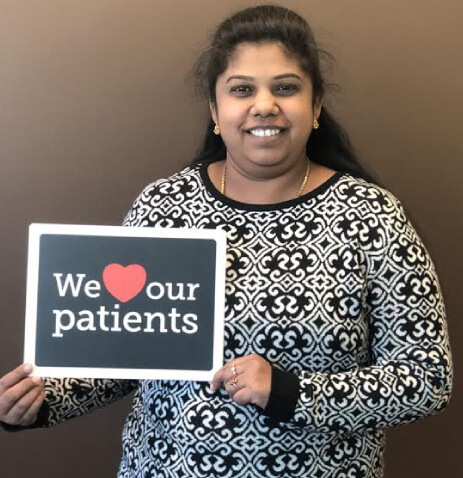 Kavitha Solai
Front Desk/Billing Associate
Kavitha has been working at greenway smiles since September 2015. She started as a part time payment poster and then joined as a full time front desk/billing associate. She loves her job and enjoys serving patients and help courteously with any of their requests . She is happily married and a loving mom of a high school girl. Loves to cook, watch movies and play with her pet dog.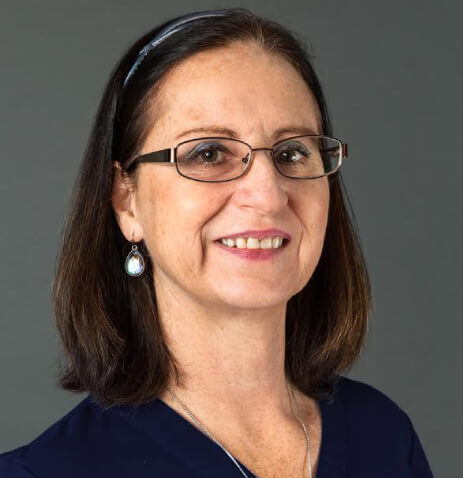 Liz Cerghino
Hygienist
Liz is our hygienist and has worked in the dental field in many capacities for over 35 years. She enjoys promoting preventative dental health in a caring, gentle manner. As a native Long Islander, she loves the beach! She is married and has 2 married children and 5 grandchildren in Virginia. She enjoys spending time with her husband on their motorcycle. She keeps busy with her mother in law and grandchildren. Her grandchildren are a constant source of activity and pride. She enjoys working at Greenway Smiles and the relationships she has developed with Dr. Sundaram, her patients and staff over the past 7 years.